CELEBRATE EXCLUSIVE MOMENTS UNDER THE SEA
A unique, elegant and exquisite venue opens its doors for your special events. Wow your guests with an unforgettable dining experience at Odysseo, surronded by the stunning beauty of the underwater world. Splendid table settings, delicious custom menus crafted by our dedicated chef and an exquisite string trio will make your event one to be remembered.
Our venue can accommodate a maximum of 80 guests.
Evening events: 6:30 - 10pm
Beautiful table setting and decoration, live music, usually a classical trio (violinist, harpist, etc.)

Custom menu
An all-inclusive evening package created by Le Suffren Hotel & Marina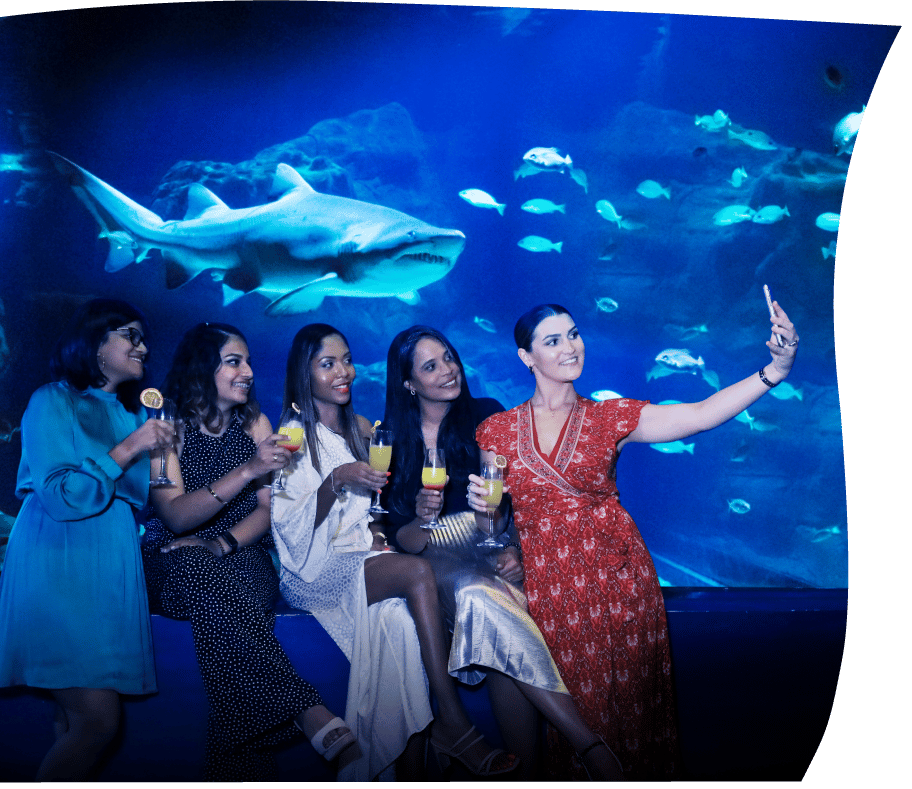 A fun night out
With its unique setting and real-life blue filter, the oceanarium is perfect for fun times with friends and Instagram-worthy photos!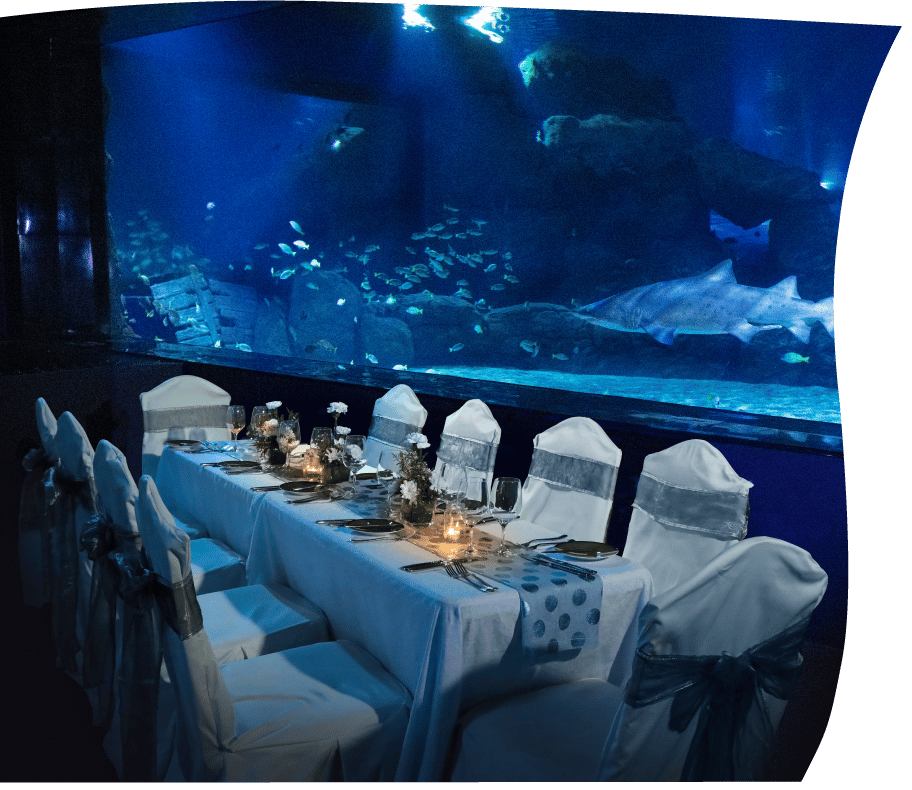 Elegant
decorated venue
A beautiful experience awaits, with soft lighting and an ethereal blue grow.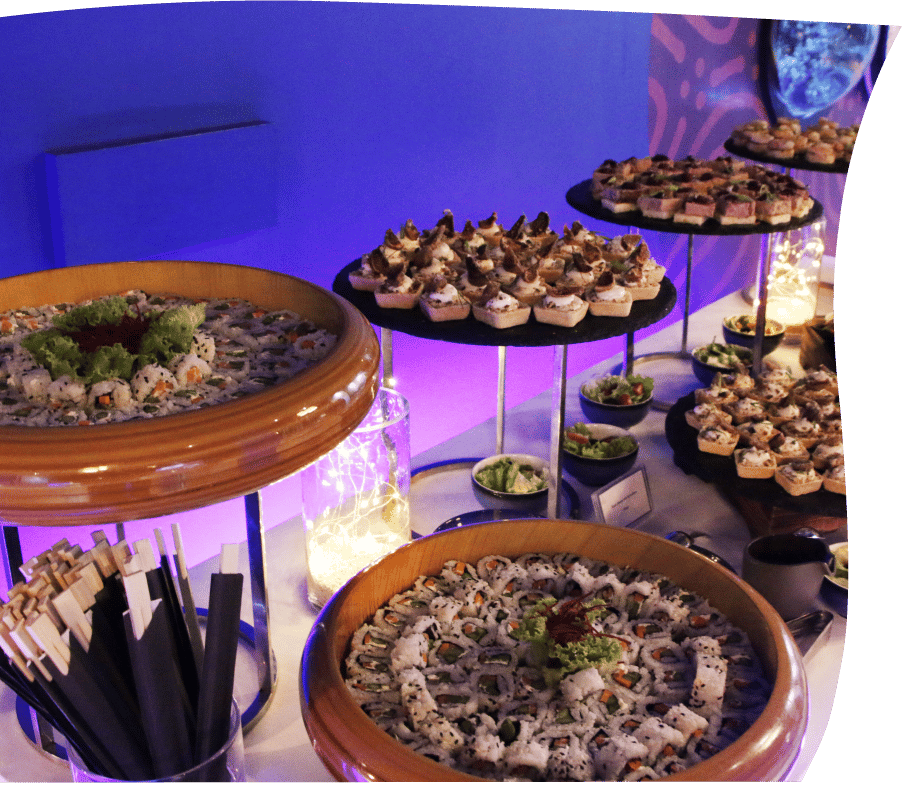 An exquisite buffet
Your most significant events can be catered for, with a buffet filled with delicious hors d'oeuvres and decadent dishes.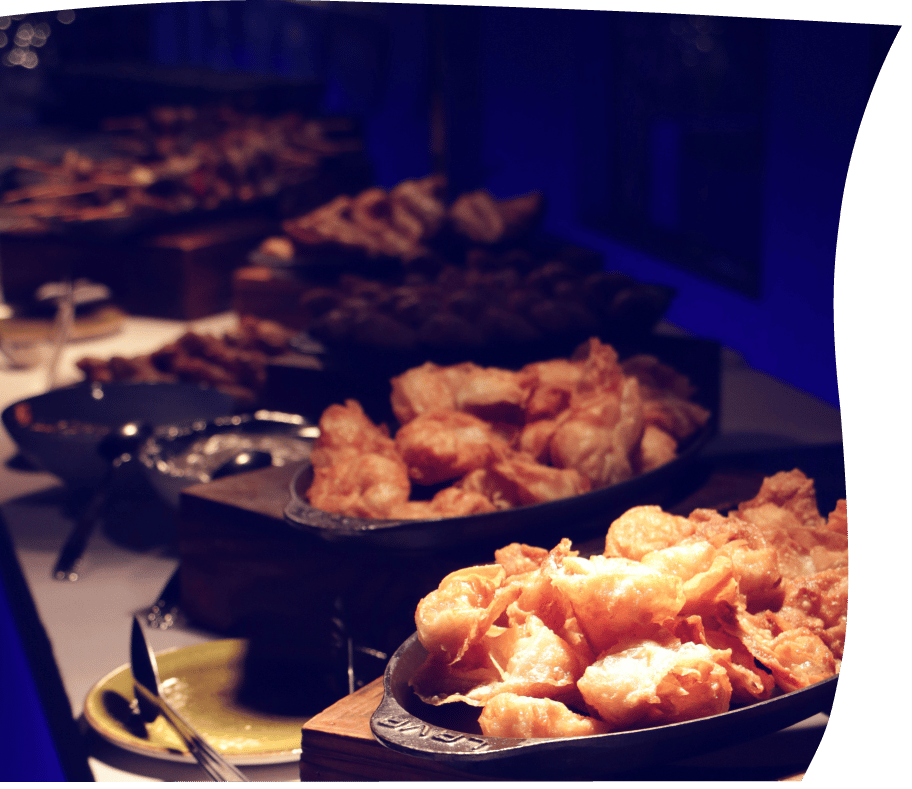 Custom menus
Meticulously crafted by our chef, the menu can be customised according to your budget and food preferences.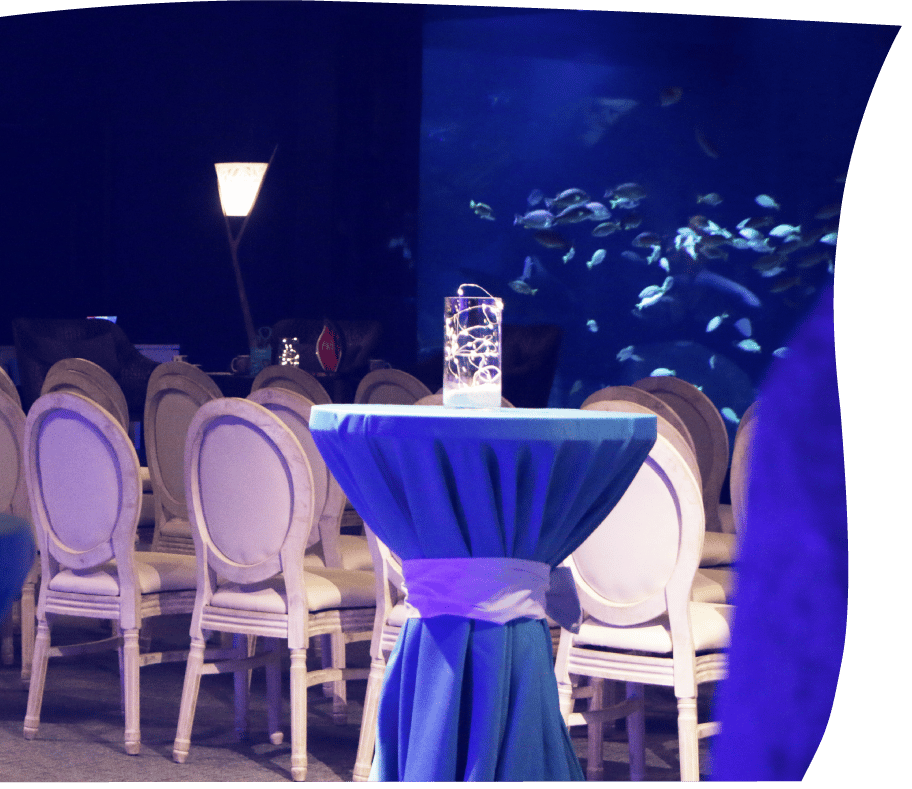 Sit-down or stand-up events
Choose how formal you want your event to be, we will prepare a menu to suit the function.
Romantic dinner
Surprise your significant other with a breath-taking underwater dinner. An incredibly romantic experience and a once-in-a-lifetime getaway!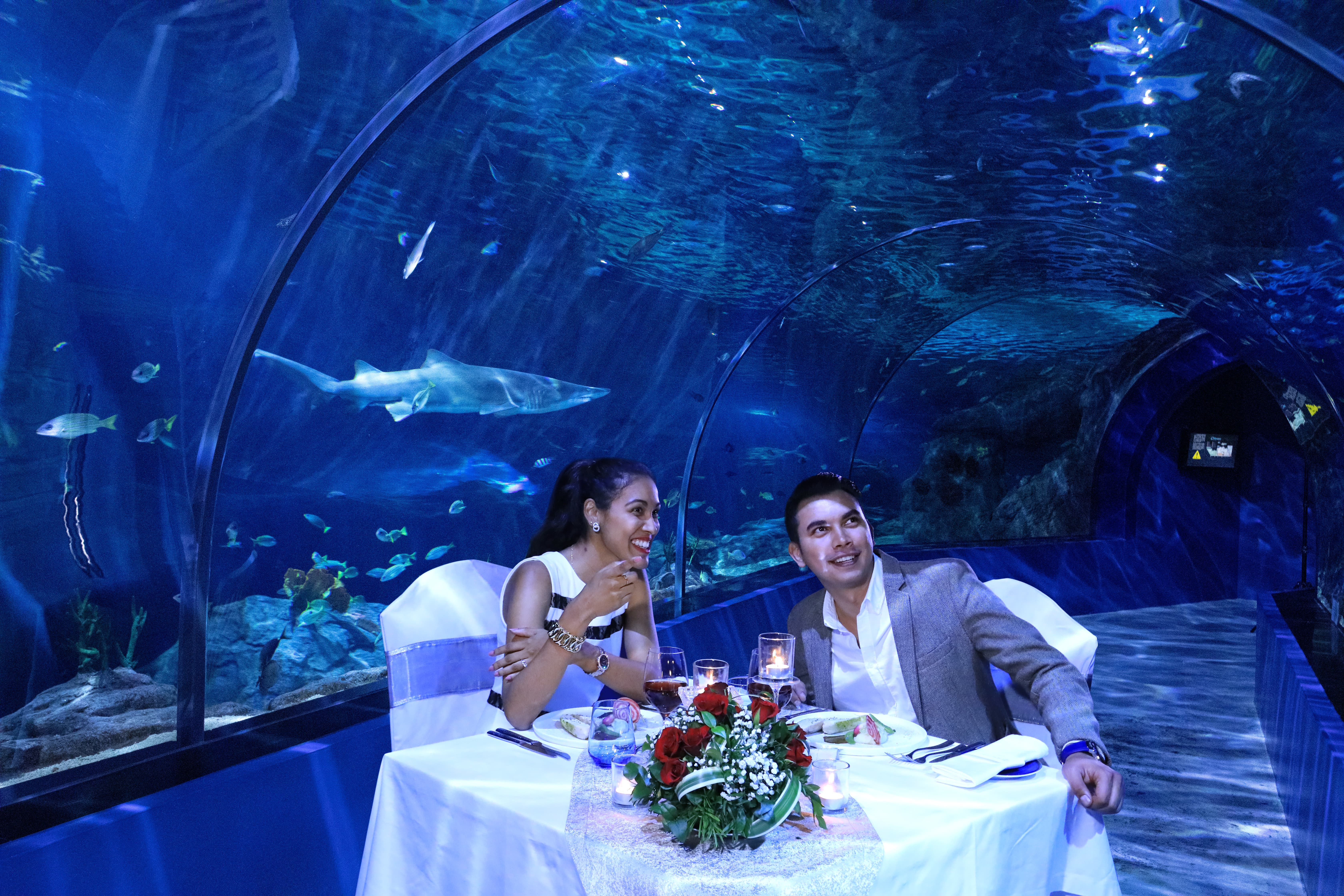 Underwater
breakfast
An extraordinary experience awaits! Step inside Odysseo before opening hours and enjoy a privileged breakfast in the quietude of the oceanarium, surrounded by the stunning marine world.