Conservation through education
More than a wonderful immersion into our oceans, Odysseo aims to sensitise visitors to the beauty, importance and increasing vulnerability of the marine world. It is essential to understand this complex ecosystem and the treasures that it holds. Only then, will one grow to love it and fully participate in its protection. We will reach out and build strong and long-lasting relationships with schools and universities by hosting continuous events and keeping our doors open for regular excursions. The purpose is not only to instil knowledge, but more importantly, to spark a real passion for the underwater world from a young age.
Learn with the S'Cools
The S'Cools will guide you throughout your aquatic journey at Odysseo. Let's discover the secrets of the ecosystems that surround us together!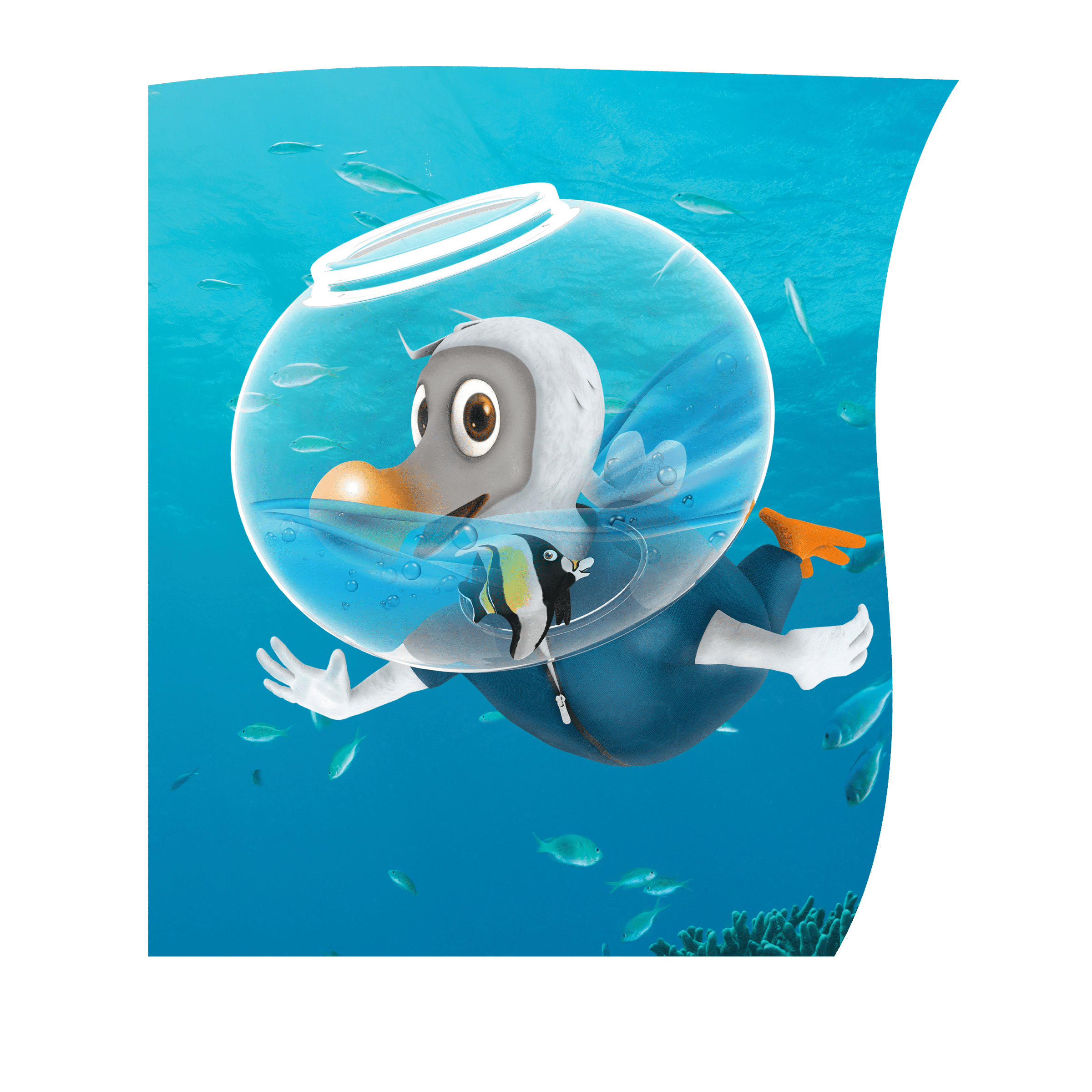 Plouf
Plouf is a brave adventurer! He is very wise and has only one wish: to prevent other species from becoming extinct, as he did not get that chance. His mission is to make everyone embrace the conservation and protection of the ocean and all its inhabitants.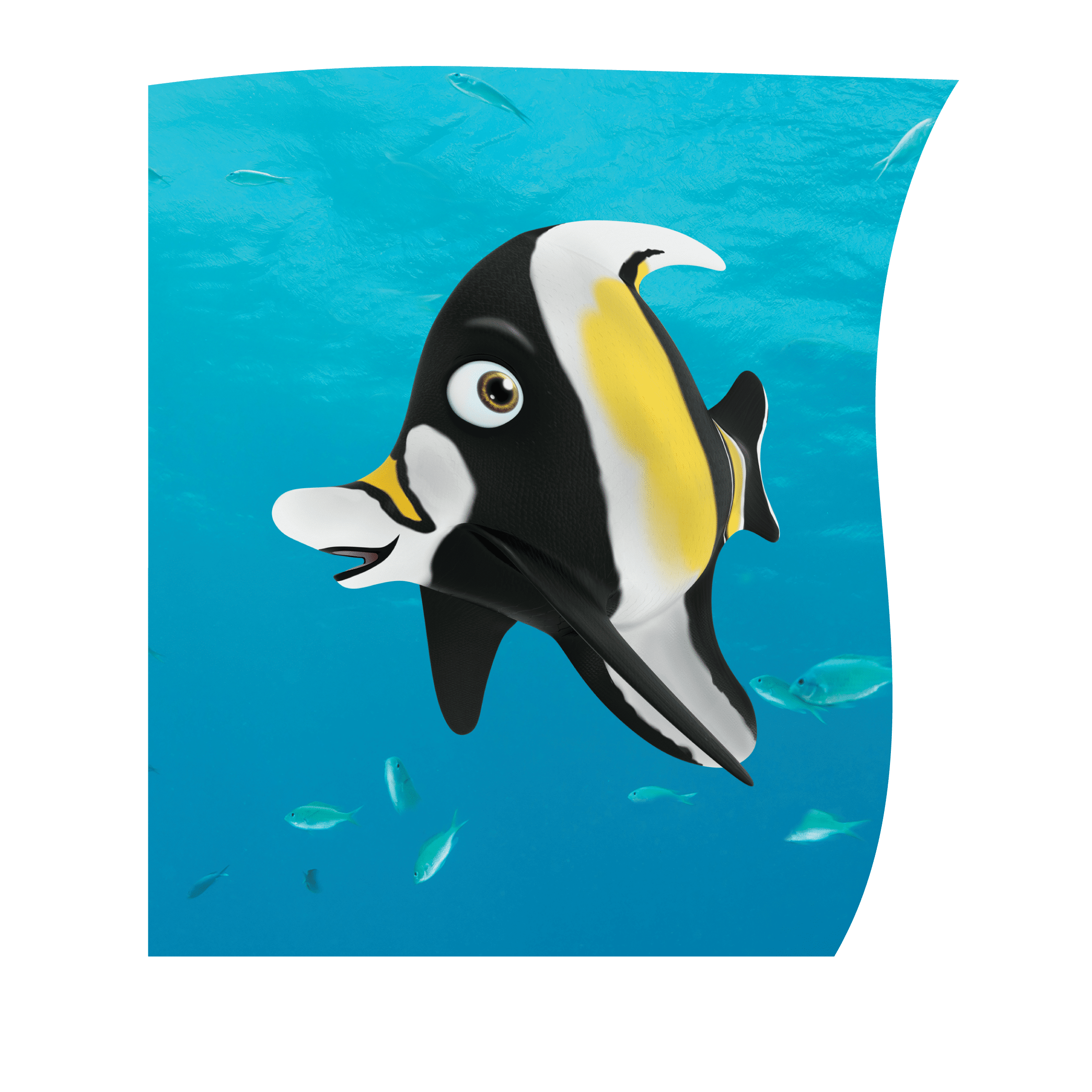 Glou-Glou
She is inseparable from Plouf and is his 'pilot fish'. She communicates with him using a secret language, a series of "glouuu-glouuu",that Plouf understands perfectly! She knows all the secrets of the oceans and gladly shares them with him.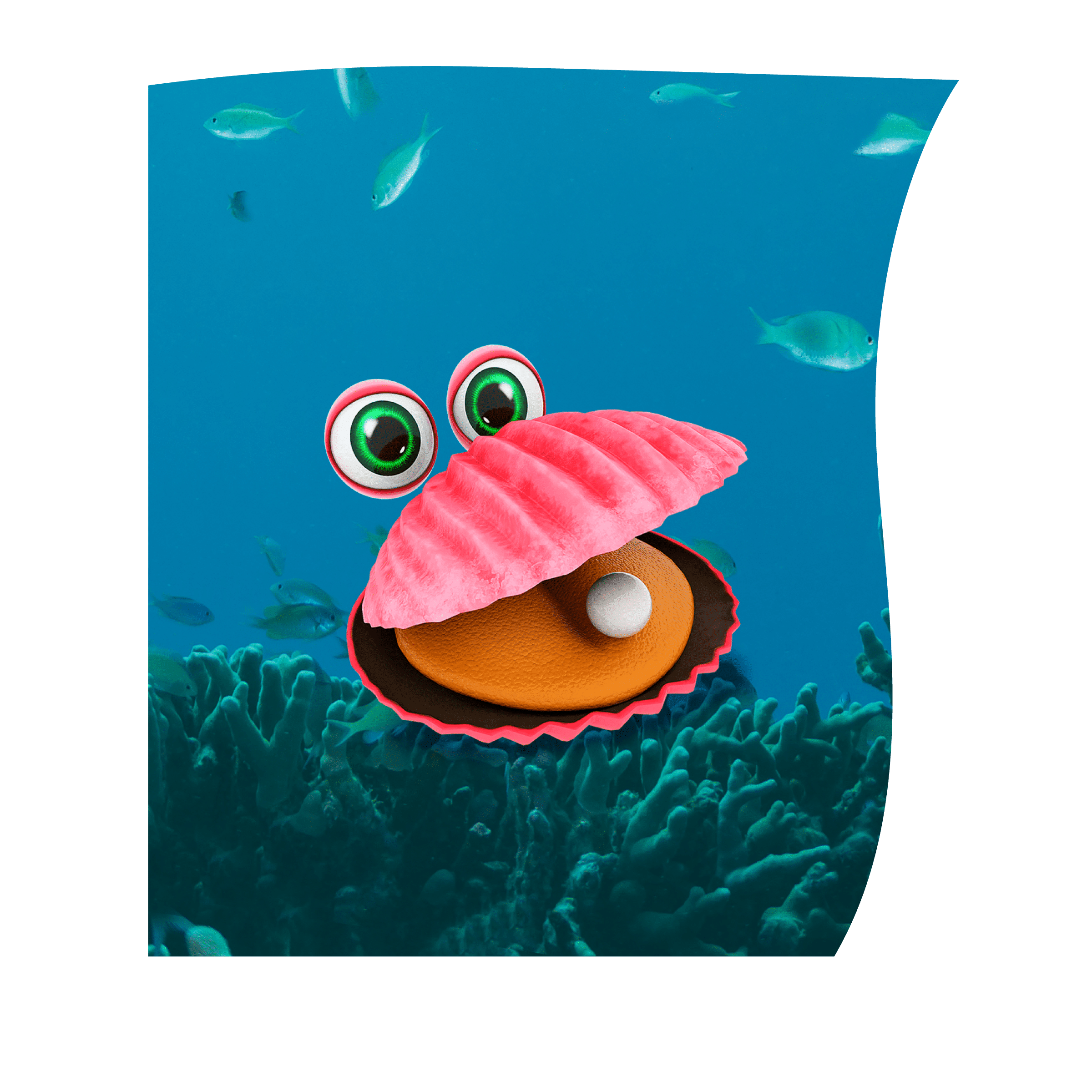 TekTek
This charming shell speaks out for the molluscs. She is rather calm, just like the lagoon that she calls home. She talks with a lisp because of that pretty pearl that adorns her tongue.
Sharky
Sharky is the expert of the group! His species has been roaming the oceans for millions of years and he knows the oceans really well. On the contrary of his unjust reputation as a 'bad boy', he is a very friendly shark!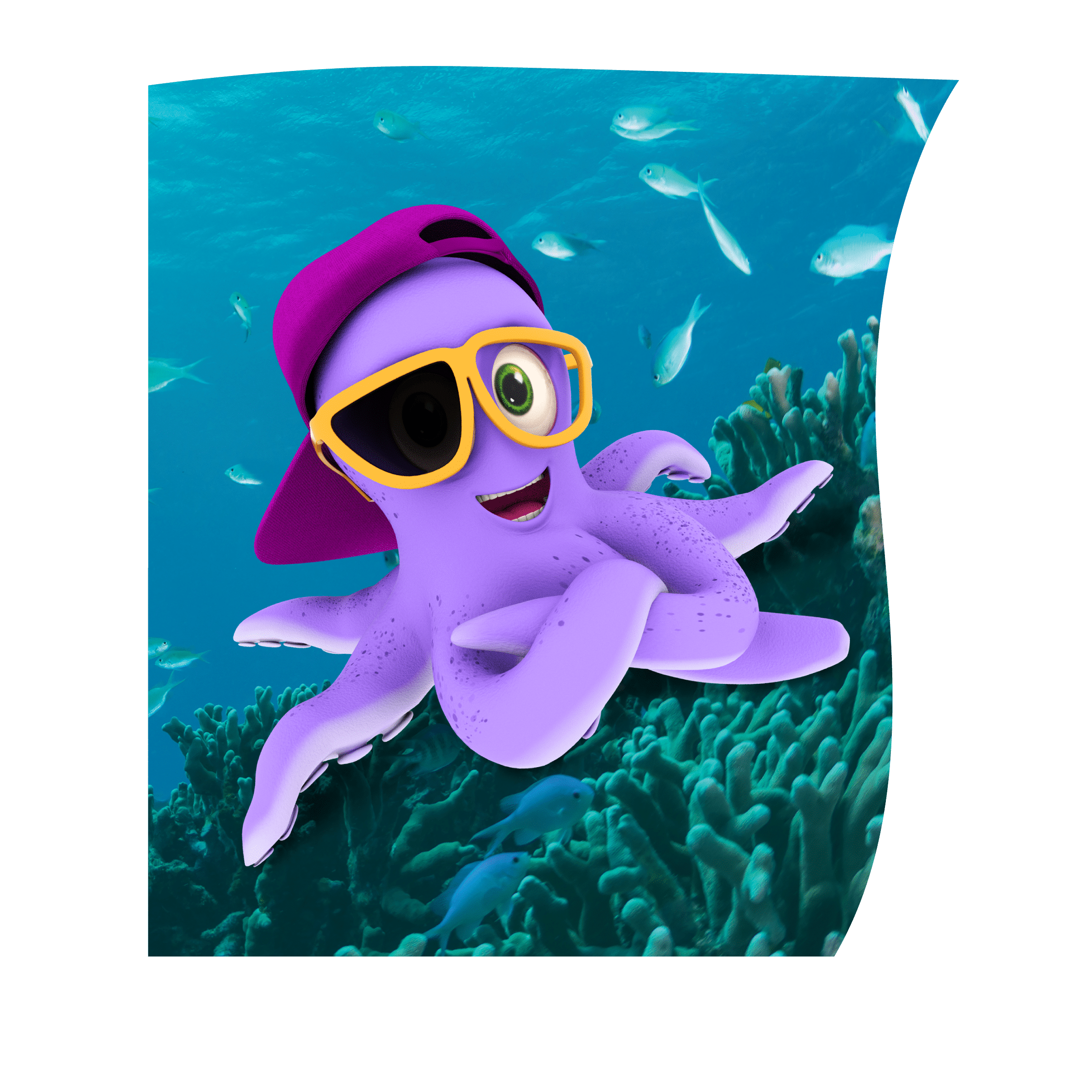 Yoctopus
Yo! Here is the coolest member of the S'Cools, our rap and breakdance star: Yoctopus. She is so nimble that she can slide in anywhere in the sea or on land. Those eight arms can do it all!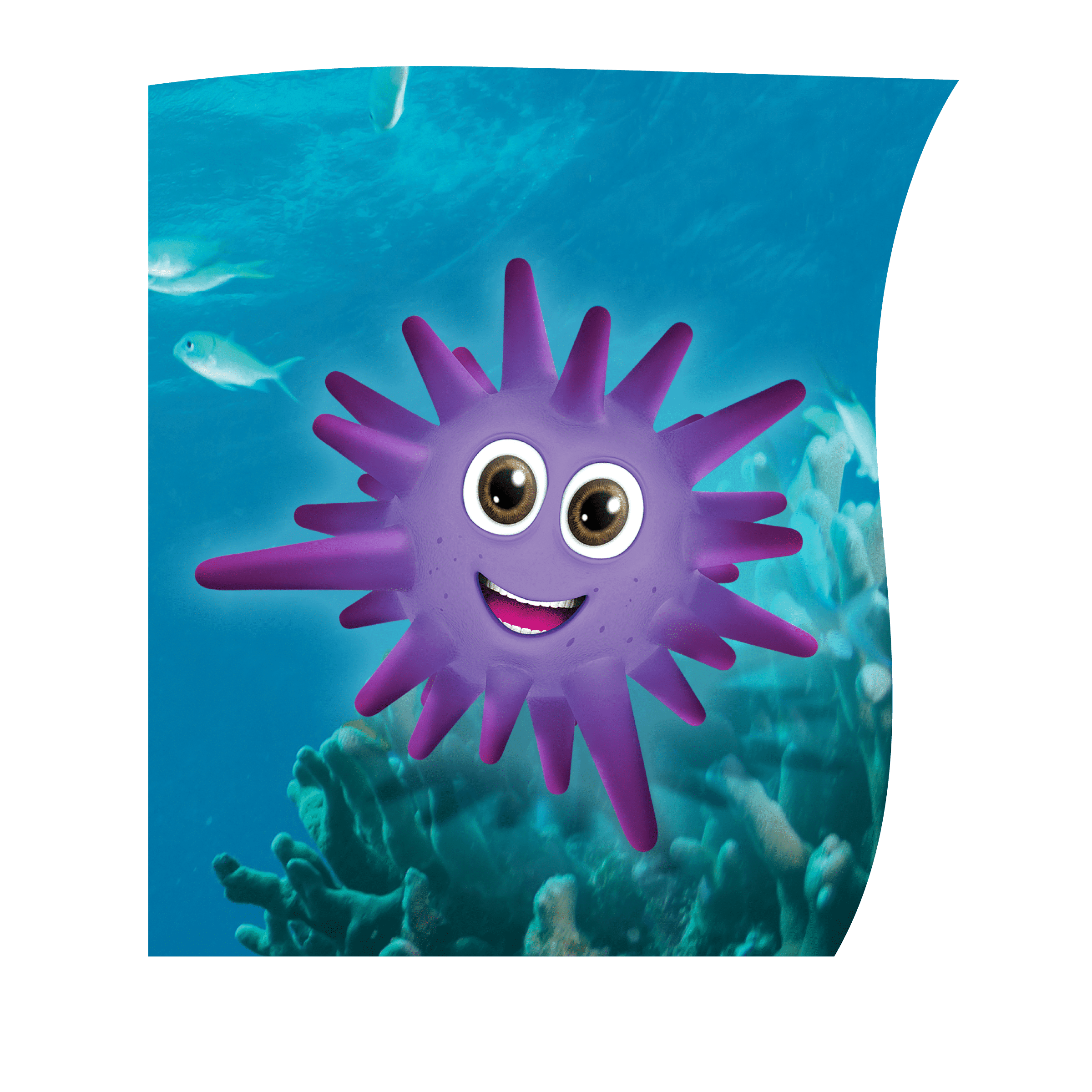 Spiky
Our friend the sea urchin is very enthusiastic and always on the move; he is a real ball of energy. He has loads of friends that he sometimes stings without meaning to…as he loves hugs!
Did you know?
Giant clams
The giant clam's numbers are declining, and although it plays the crucial role of "water filter" in our lagoons, it has become a rare sight. Living in symbiosis within its tissues, just like with corals, are the micro-algae called zooxanthellae. These algae are an essential part of the coral ecosystem, keeping it alive. So, do you think the giant clam is merely a shell?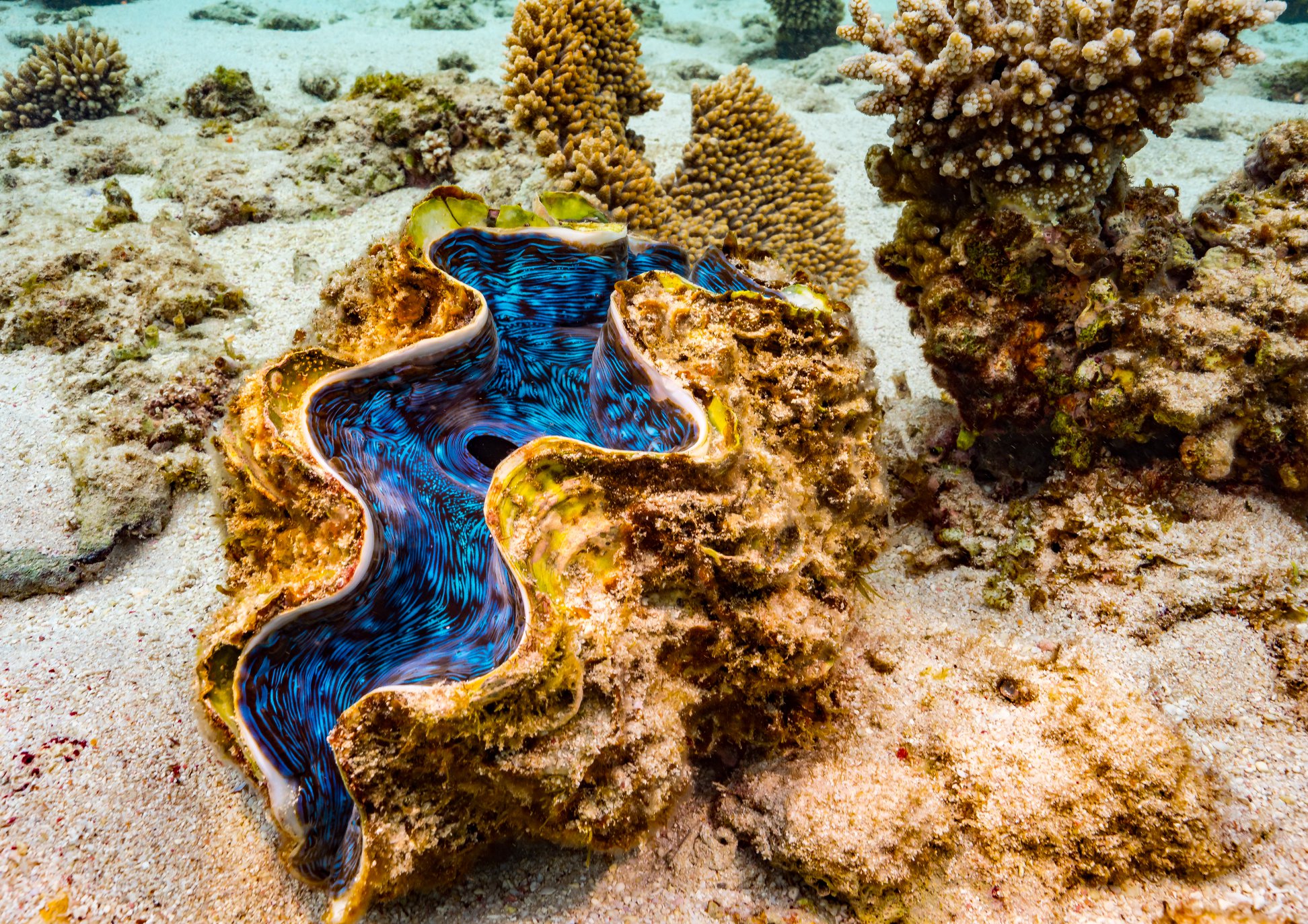 Did you know?
Hammerhead shark
This time of year, these migratory fish should be wandering off our coastlines, but less and less of them reach us. Fished for its fin, the hammerhead shark is at risk of extinction.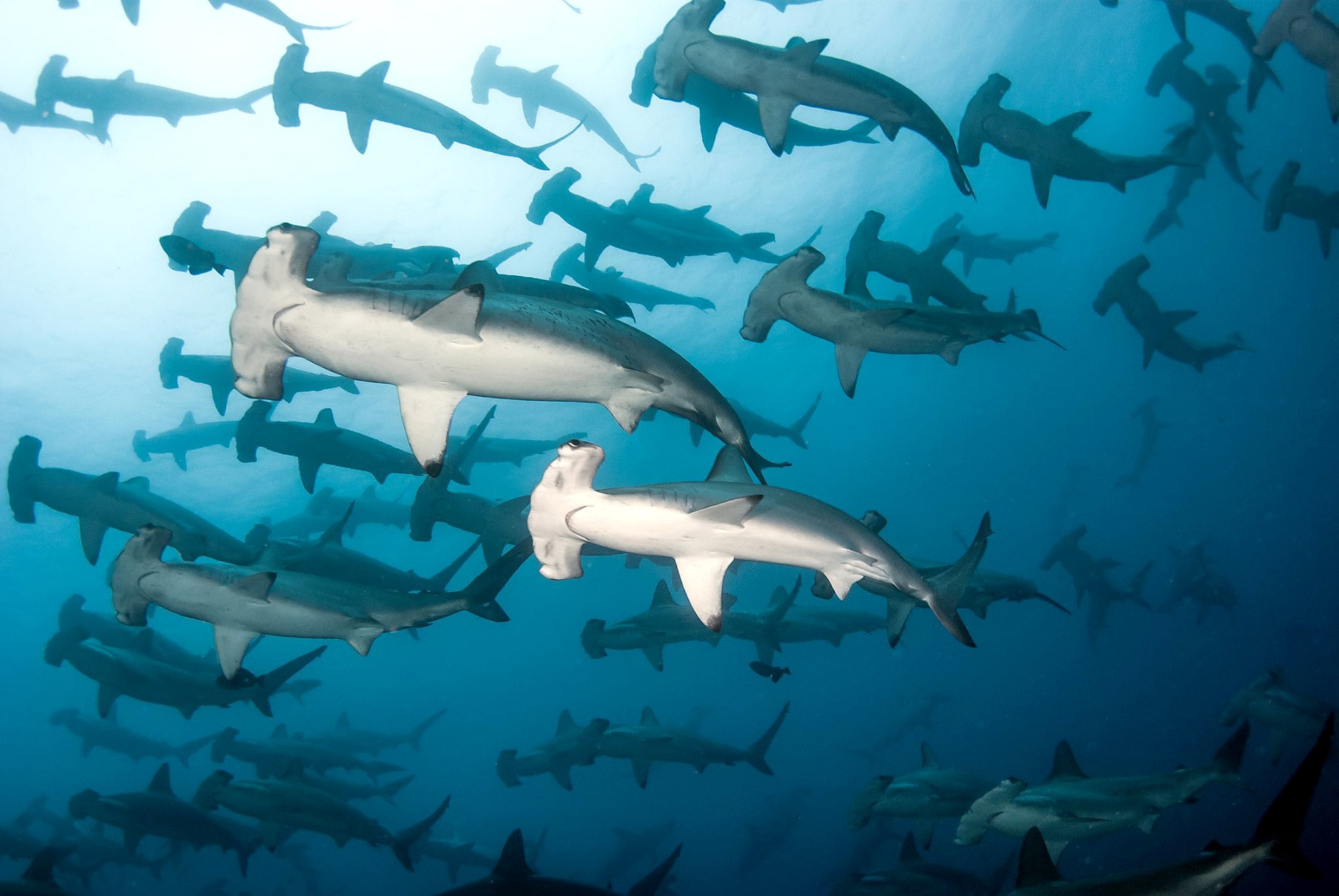 Did you know?
Rhinopias
Do you see this alga? It is in fact a rhinopias, an extremely rare fish of the scorpionfish family. If you keep your eyes peeled, you may spot it… but don't touch it! It's venomous.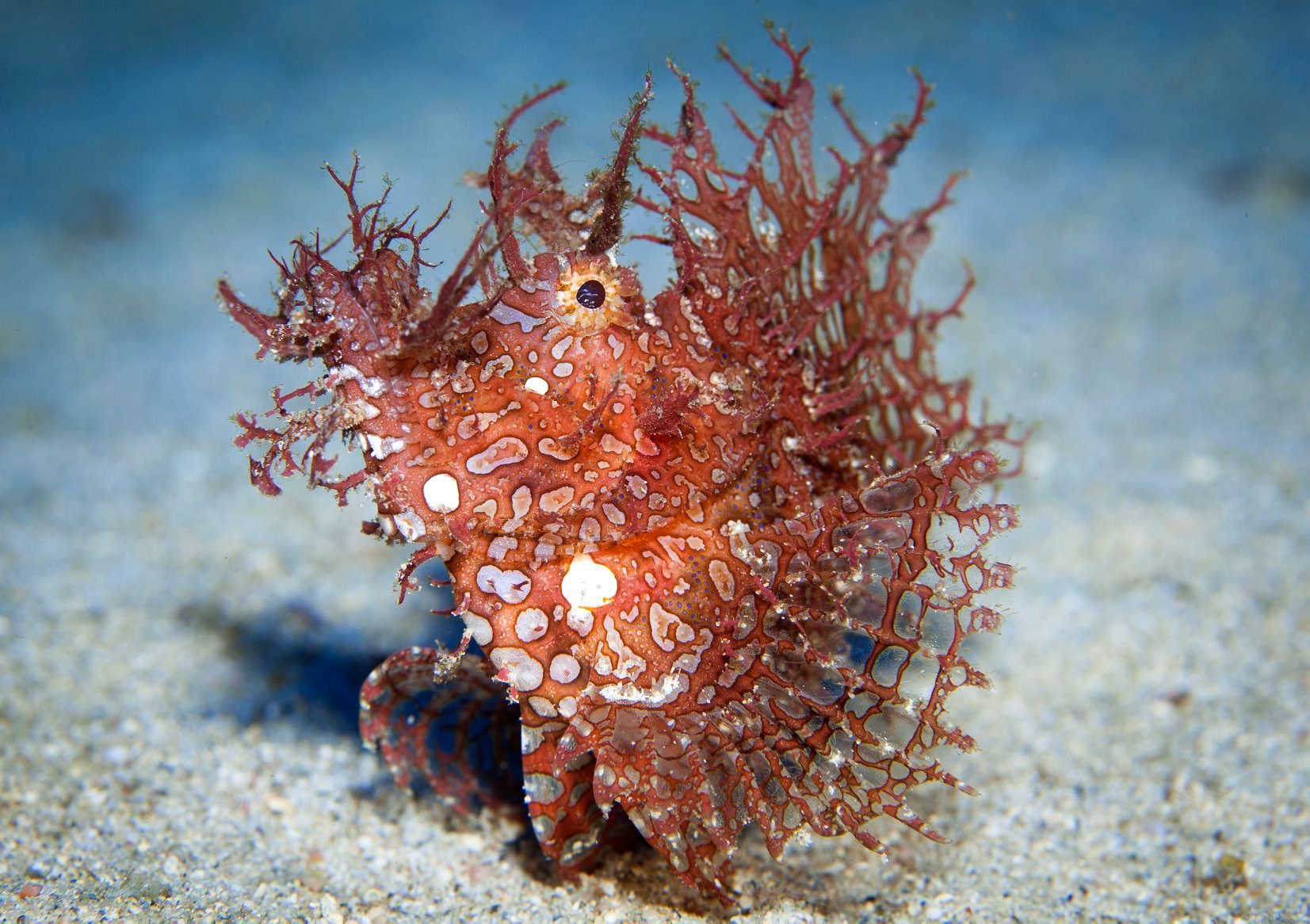 Did you know?
Blue angel
They have been seen on our coasts near Le Morne or Mahebourg… This marine creature is the blue dragon, a sea slug of the nudibranch family. Although it has always been around, it is more often spotted nowadays due to a decrease in boating activities.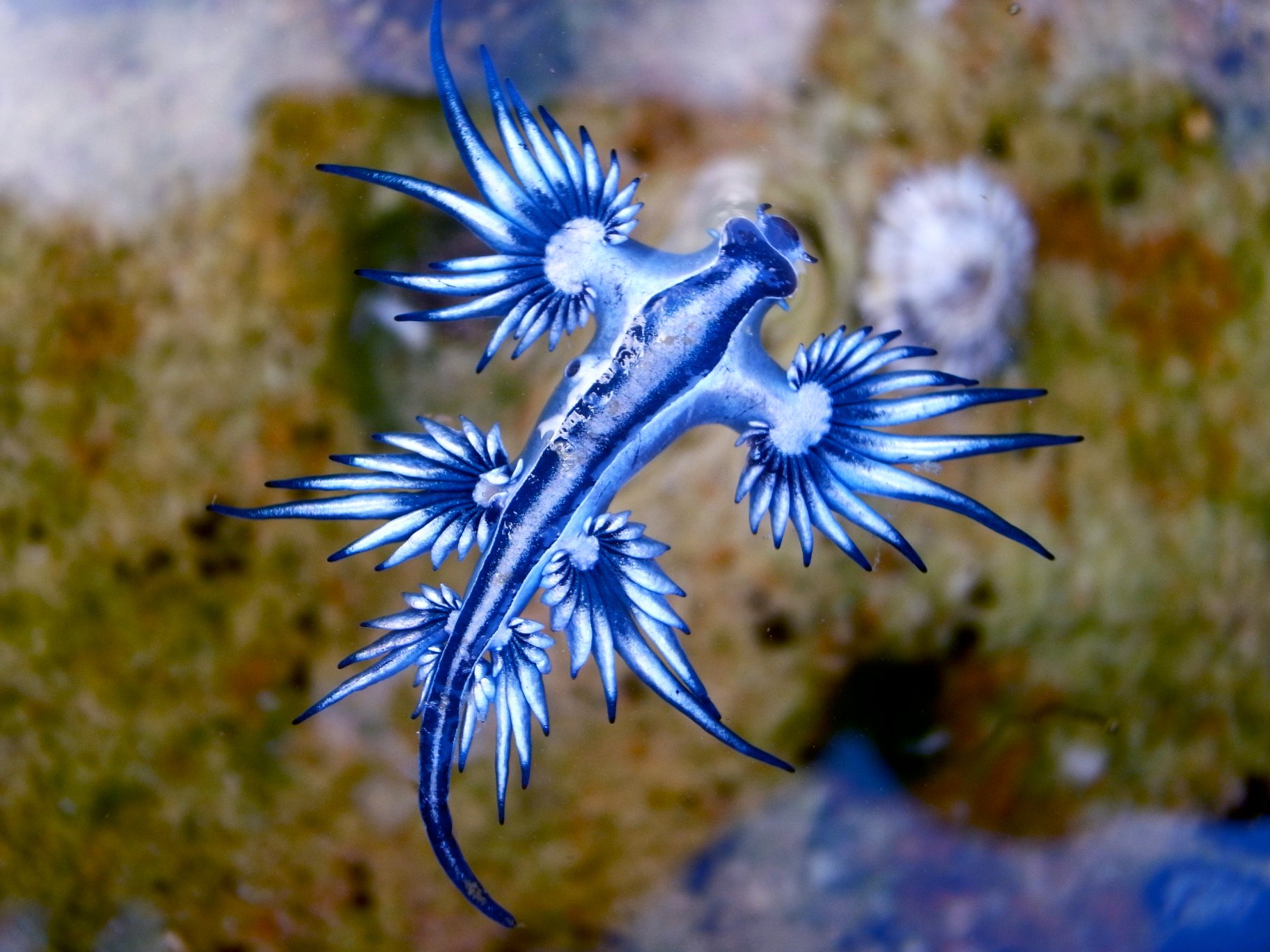 Did you know?
Clownfish
Did you know that the clownfish changes gender? At the death of its female companion, the male clownfish transforms into a female. This process is called sequential hermaphroditism.

Other fish go through a similar process, for instance when it turns 12 years old, the female grouper becomes a male.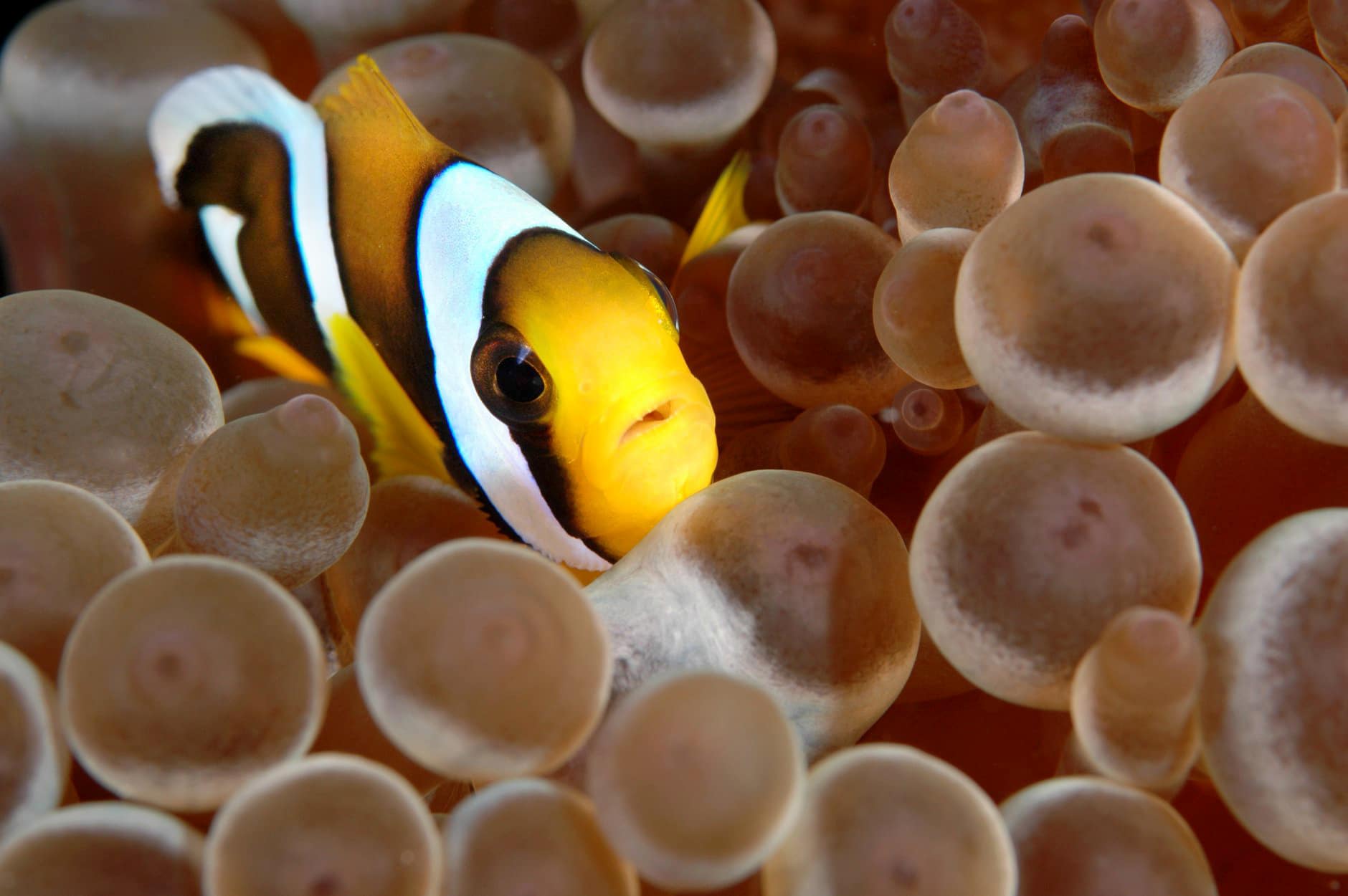 Did you know?
Angelfish
These two fish may seem different but are in fact the same specie! As it becomes an adult, the appearance of the juvenile emperor angelfish completely changes… it swaps its circular patterns for linear ones and some of its blue colouring for yellow.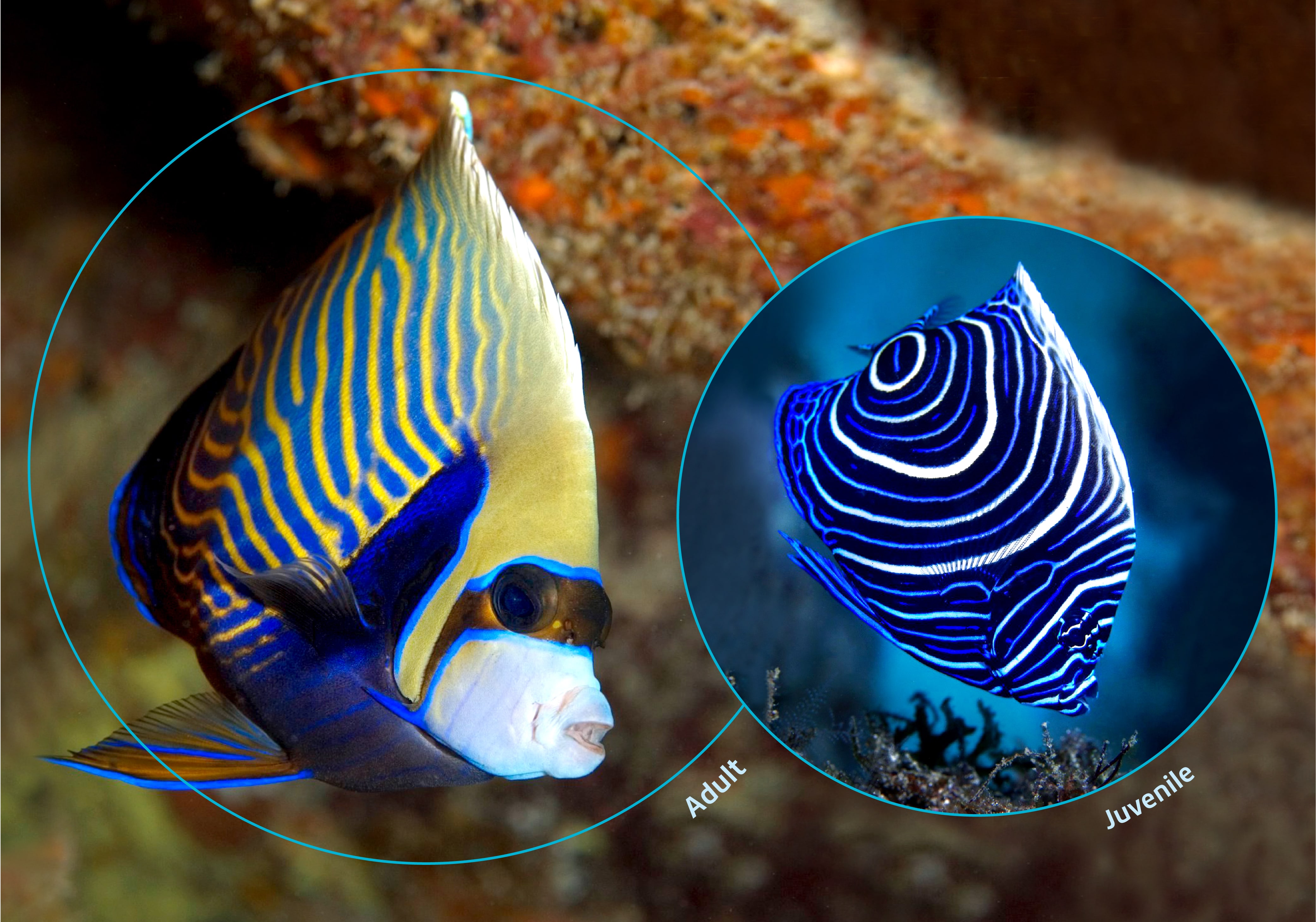 Our educational programme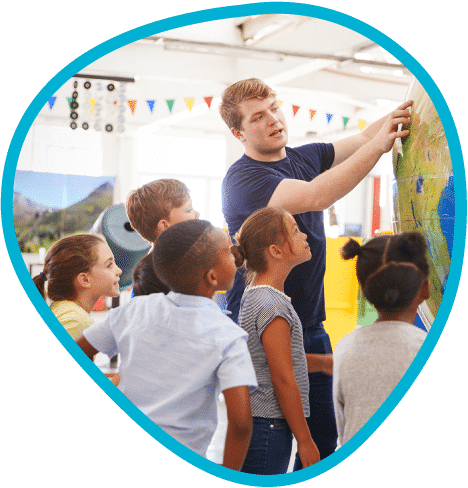 Educational programme
Odysseo offers an array of educational programmes. By focusing on nature and its essential role in our daily life, we seek to encourage visitors to better understand and build a stronger bond with our oceans.
Schools
Fun, creative, participative and adapted to all ages, our educational programmes aim to expand student knowledge on the interconnectedness of the ocean and humankind. Knowledge areas are covered include earth sciences, living organisms, natural science, technology and nature, and marine conservation, amongst others.
Numerous educational activities are also available to the public!