Located on the harbourfront in Port Louis, the capital city of Mauritius,
the oceanarium is close to nearby shops, cultural spaces and hotels.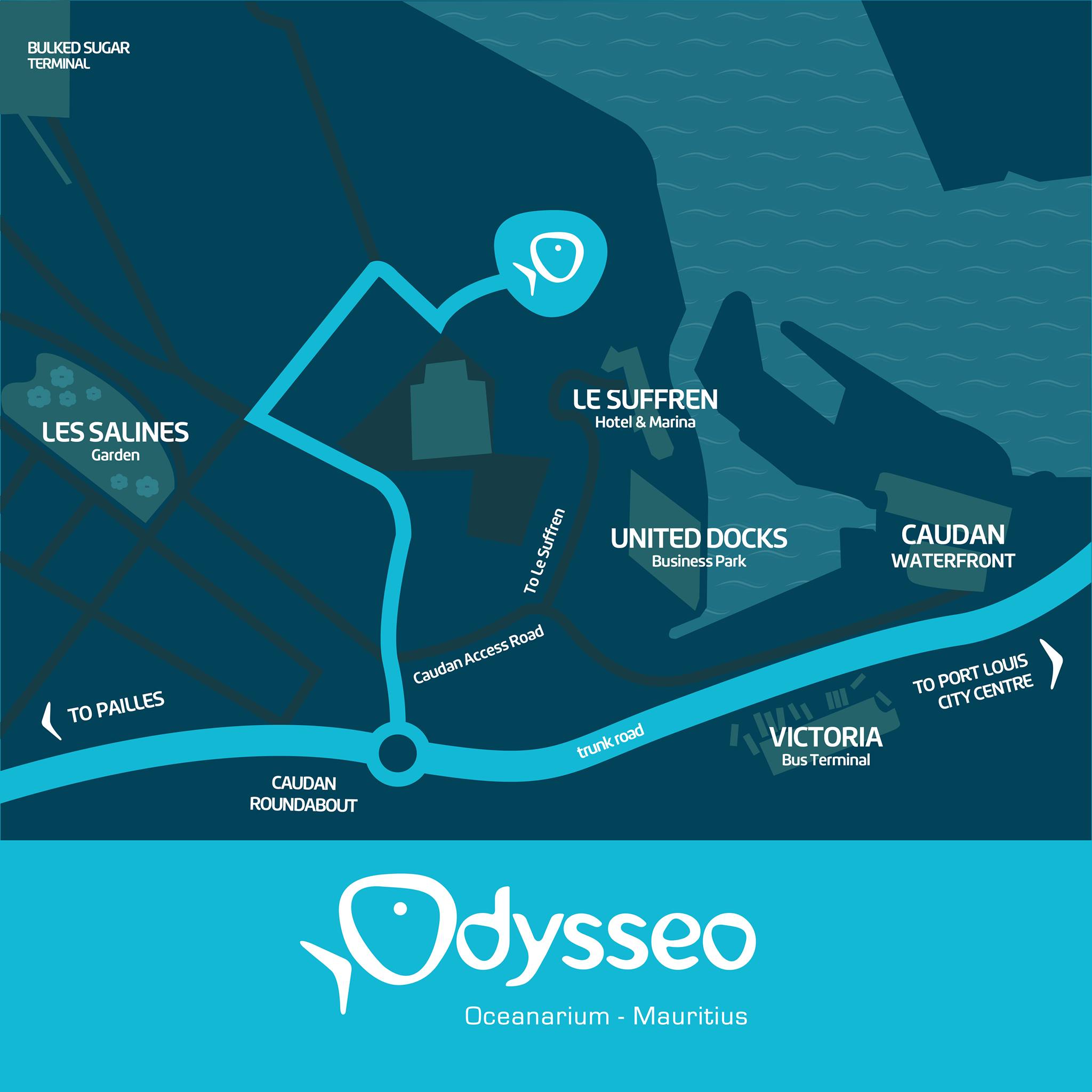 Location
Odysseo, Les Salines
Harbour Waterfront, Port Louis
Mauritius

Walk to Odysseo:
5 mins walk from the Caudan Waterfront
« via a swing bridge »

Drive to Odysseo:
Drive for approximately 2 km from the city centre. 145 parking spaces are available

From the bus station:
5 mins walk from the new bus station

From the metro station:
5 mins walk from the nearest metro station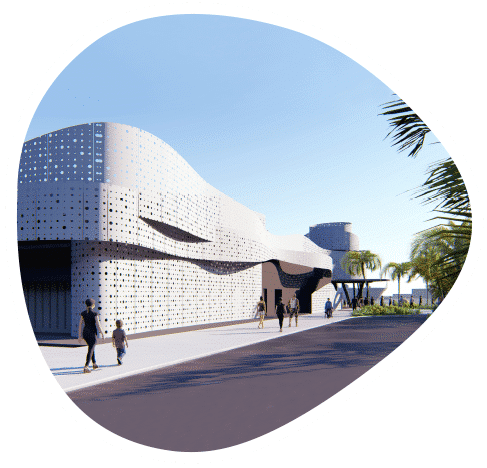 FAQ
The Odysseo team is committed to help you have a great experience.
If you still have questions, please get in touch.
1. Why open an oceanarium in Mauritius today?
Did you know that the territorial land of Mauritius is only a tiny part of its overall territory, which also includes territorial waters? It is such a shame that we know so little about the latter. Indeed, how many Mauritians have the chance to dive in and discover our undersea world? The ocean is not merely a vast expanse of water, but a complex and precious ecosystem made up of living creatures that we need to protect. It is time for a shift in mindset. Through the oceanarium, immerse yourself in a world that may otherwise stay invisible and unknown. We better protect what we see, know and love.
3. How do you ensure the wellbeing of animals?
4. Why create touchpools?
5. Why put animals "on display"?
Visit Odysseo
For more information, please complete the form below.